Home Decor

Accent Pieces for any room
Baby Nursery

Personalize and Customize Colors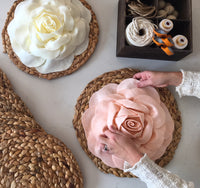 We Do Custom Everything!
Need help decorating your home? Chat with us, send us pictures, ask us anything! Let's get your creative juices flowing. We've helped thousands of customers find the perfect colors and patterns for their space. This  Is  What  We  Do !
What Are Our Customers Saying
One of my favorite purchases! Love my pillow! Great shop!
Thank you

Melodie O.
Great ideas and beautiful crafty products!

Connie F.
Cute items excited to see more on their website

Sarah G.